2014 October 15 |
IN THE NEWS
"The Story Circle," New Family-Friendly Series Starring YouTube Moms, Debuts on Cool School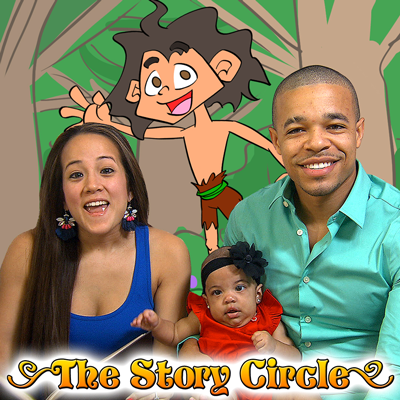 NEW YORK, NY – October 14, 2014 – Family entertainment company DRIVER Digital has announced an exciting new addition to their popular YouTube channel "
Cool School
". Premiering on October 16, some the biggest stars of YouTube - who also happen to be moms – will be joining the cast of "The Story Circle." YouTube, for its part, is partnering with DRIVER on the project to gain insights and learnings from this unique approach to a "co-viewing" experience which seeks to bridge the highly-engaged audiences of mom influencers with more traditional "FamEnt" content on YouTube.
The 16-episode series premieres as a bi-weekly addition to the uniquely funny and highly entertaining educational programming found on "Cool School." In each episode, some of YouTube's most popular millennial moms will read classic fairy tales and other stories to entertain small children and their parents. News of the series was announced today by Scott Weitz, Co-Founder and CEO of DRIVER Digital.
"Cool School" has enjoyed rapid audience growth, primarily hitting M&F 35-44, as moms and dads tune in and "co-view" with their children. "With the addition of 'The Story Circle,' fans of 'Cool School' who love its mix of animation, live action and puppetry will have some new elements to look forward to in the form of popular guest stars," adds DRIVER Digital's Rob Kurtz, Co-Founder and Head of Family Entertainment.
Among the YouTube personalities who will guest star on "The Story Circle" are Judy Travis of DRIVER's network channels "
ItsJudyTime
" and "
ItsJudysLife
," which together have over 460 million views and 2 million subscribers. Joining Judy and Benji on "The Story Circle" will be other notable YouTube moms and dads including Brittany and Austin Null of
TheNiveNulls
, April and Justin Moore of
AprilJustinTV
, Dee and Jerry LaVigne of
TheLavigneLife
, Whitney White of
Naptural85
, Missy and Bryan Lanning of
TheDailyBumps
and Marissa Castillo of
RissRoseDos.
"This new generation of millennial moms / parent influencers has earned enormous levels of trust from their fans," adds Mike O'Connor, DRIVER's Head of Audience Development. "We believe that trust will extend to recommendations for kids' programming as well as for brands that are seeking to connect with this audience."
The 16 episodes in "The Story Circle" series will be released on a bi-weekly basis running through this fall. Episodes are produced at DRIVER Digital's studio in New York and range in length from five to seven minutes.