2014 December 10 |
IN THE NEWS
GameRoll Adds Capabilities that Expand Publisher, Developer Benefits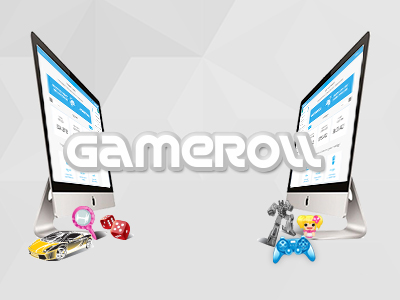 The proprietary ad-serving program makes it easier for publishers to grow their audiences while giving developers more access to distribute their game content.
New York, NY – December 10, 2014 – DRIVER Digital (www.driverdigital.com) has just announced that GameRoll has released a suite of tools and services that includes audience building capabilities aimed at boosting opportunities for both publishers and game developers alike. GameRoll is DRIVER's kid-safe proprietary technology that enables game publishers to serve video pre-roll ads before gameplay on websites and mobile applications across its "Just Kids" Network. The announcement was made by DRIVER Digital CEO Scott Weitz.
All of these new features and more are fully explained on the GameRoll web site, which can be found on their new
GameRoll site
DRIVER's GameRoll technology allows brands to reach some of the hottest game sites and kids mobile applications around. And brands have been responding to DRIVER's content: as the "Just Kids" Network's audience metrics have grown, the company has partnered with brands including Kellogg's, Nintendo, Spin Master and McDonald's, to name a few.
The new features added to GameRoll service present a win-win for online game site publishers and game developers. These features include innovations like "Swap," a new technology that allows publishers to advertise on GameRoll's vast exchange as an effective method for growing their gaming audience through a no cost exchange model.
Additionally, GameRoll's new "Game Catalog" features a wide selection of some of the hottest desktop games around, providing developers with the opportunity to easily distribute their games to publishers looking to add content to their sites.
Combined with GameRoll's reach and scope, "JustKids" passed both Nickelodeon and Cartoon Network in reaching K6-12 per September comScore. "JustKids" entertains kids from pre-schoolers to tweens by producing and aggregating the content this audience engages with most – online games and original video programming – across desktop and mobile.
"Our goal with these new features is to continue to find better ways to connect online audiences with great games and original content and with relevant brands," says Weitz. "With new tools like 'Swap' and our expanded 'Game Catalog,' we've made it easier for publishers, developers and brands to find the kind of highly-targeted audiences DRIVER's known for delivering."
About DRIVER Digital
DRIVER Digital (www.driverdigital.com) is one of the premiere online family entertainment companies for women and kids. By focusing on producing and aggregating quality family entertainment on across the open web and on YouTube, DRIVER Digital has become one of the leading online entertainment companies for kids and millennial moms. With its specialization in content and engagement on gaming and video across the open web and YouTube, as well as on social media and mobile/tablet platforms, DRIVER Digital enables its high-quality content to reach their maximum potential and deliver that to a wide range of advertisers across its networks, particularly its "
JustHer"
and "
JustKids
" networks. DRIVER Media (
www.driver.tv
), DRIVER Digital's sister company, is an industry leading outsourced production department working for major ad agencies and brands.