2012 July 03 |
IN THE NEWS
Driver is awarded Cannes Silver Lions for Kayak.com videos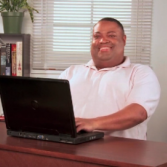 Advertising agency Barton F. Graf 9000 in partnership with Driver Digital have been awarded four prestigious Cannes Silver Lions for work on the Kayak.com online advertising campaign.
The Cannes Lions International Festival of Creativity, considered the world's largest celebration of excellence in communications and creative bravery, have honored and inspired advertising for nearly 60 years. Over 34,000 entries were submitted for the 59th ceremony in 2012, held between June 17th-23rd. One-thousand and twenty-eight Lions were awarded.
Driver Digital's award winning videos: "Forgive Your Son", "Release the Smoke", "Sing Your Favorite Word", and "Tell Us Why You Love Your Dog" broke through amongst over 300 submissions in the category of "Short Format Film" to receive 4 of 25 highly coveted Cannes Silver Lion trophies. This category awards original film content designed for online airing limited to 180 seconds or less.
During Fall 2011, inside our Chelsea Studios, Driver Digital handled production and post-production of 58 videos in collaboration with BFG 9000 Creative Director Eric Kallman and Joey Ianno for the Kayak.com campaign. Eric Kallman is the creative behind Old Spice's "The Man Your Man Could Smell Like" viral advertising campaign.
Digital Driver is proud to have produced four award winning Kayak.com advertising campaign films.