2011 November 07 |
IN THE NEWS
Driver Digital produces Kayak videos for BFG 9000 and hits Number One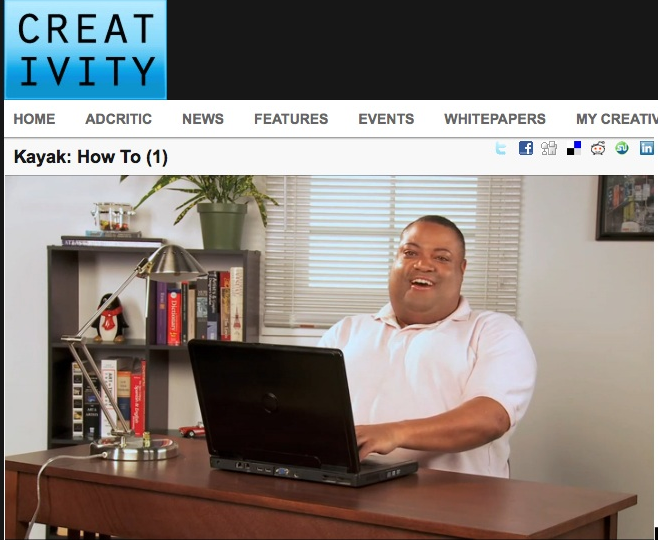 Driver Digital recently worked with creative agency Barton F. Graf 9000, founded by Chief Creative Officer Gerry Graf, to produce over 50 online videos for Kayak.com.
BFG 9000's Executive Creative Director Eric Kallman directed (the man behind "The Man Your Man Could Smell Like," the massively acclaimed Old Spice campaign) along with Joey Ianno. With the Driver Digital team, they shot the videos in one day at Driver's studio in Chelsea. All post production was handled in house at Driver Digital.
The result was a trove of hilariously odd instructional videos designed to help travelers save on airfare. Tips include essential steps in saving like combing one's mustache, karate chopping a hot dog, and enjoying a cactus.
Three of the videos landed on AdCritic's Top 20, including this one in the Number One spot.
See all 58 ways to find cheap airline tickets here.