2014 October 30 |
IN THE NEWS
Driver Digital Brings Family-Friendly Channels to Roku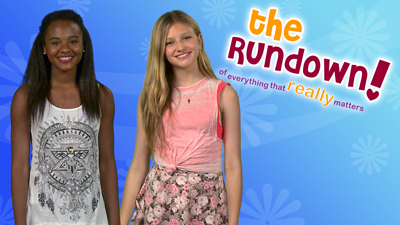 DRIVER Digital's "Cool School" and "The Rundown!" added to Streaming Channels on Roku
NEW YORK, NY – October 30, 2014 – Families looking to enjoy great entertainment on their TV screens at home can now access DRIVER Digital's "Cool School" and "The Rundown!" Both of these popular channels are now available to the growing community of Roku users as part of DRIVER's new partnership with developer Future Today, Inc. The announcement was made by DRIVER Digital VP of Sales, Derek Sentner.
"Cool School," one of the biggest online success stories for DRIVER Digital, has experienced tremendous audience growth, particularly among millennial moms, dads and other caregivers who tune in and "co-view" with their children. With 72,000 subscribers, 52 million lifetime views and 4 million monthly views on its YouTube channel, "Cool School" provides a funny mix of live action and animated nursery rhymes, fairy tales, kid-friendly crafts and educational videos, providing young viewers with a chance to learn and play in a fun atmosphere led by friendly teachers and adorable cartoon characters.
"The Rundown!" – which boasts 75,000 subscribers, 25 million lifetime views and 2 million monthly views – is DRIVER Digital's weekly show for tweens focused on entertainment and pop culture from fashion to music to movies to the latest on their favorite celebrities.
"We're thrilled that our 'Cool School' and 'The Rundown!' shows have joined the content offerings available on Roku," says Sentner. "It's a great way to expand the audience and provide our brand partners more options for reaching viewers where and when they want to access great content. We're exploring additional ways to get DRIVER Digital's programming out to a wider audience as viewing behavior changes from traditional broadcast to digital, mobile and connected TV's."