2012 July 24 |
PRESS RELEASE
DiGiTS Partners with Colgate Speed Stick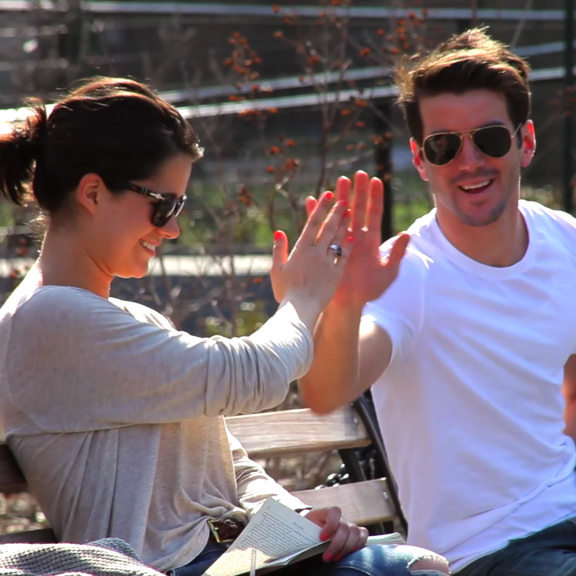 Driver Digital's popular web show, "The Digits Show", has partnered with Colgate's Speed Stick.
The Digits Show follows its host, Rob, around New York City as he doles out advice on scoring the digits of fellow new yorkers, and in the process gaining some for himself. The show's following is sizable with over 20,000 subscribers on YouTube, 7,000 on Twitter, 4,500 on Facebook, and over 2M views for popular episodes.
During 3 brand integrated episodes: Subway Speed Stick Challenge, Meet the Parents Speed Stick Challenge, and Too Cool for DiGiTs Speed Stick Challenge Rob was offered some sweat inducing tasks, which included getting the number of a young woman while accompanied by her parents. What kept him cool? Speed Stick.
The branded integrations within the Digits Show, accompanied with pre-roll across its M18-34 YouTube content network, delivered an overall 23% lift in purchase intent.